Bonus Incentive System
We want to get the bonus to be something simple. We offer you a quick and agile application form. You will be able to manage the documentation online from Asepeyo Virtual office without having to move.
How to apply
The first step will be to verify that your company meets the requirements. From the Bonus processing Of the virtual office you will be able to consult if you meet the requirements before starting the process.
See the Requirements that companies must meet In our FAQs.
Telematic presentation
In This campaign bonus 2018 you will be able To submit your application from Asepeyo Virtual Office Without having to move.
To do this, you will need the Electronic signature Of the company's legal representative.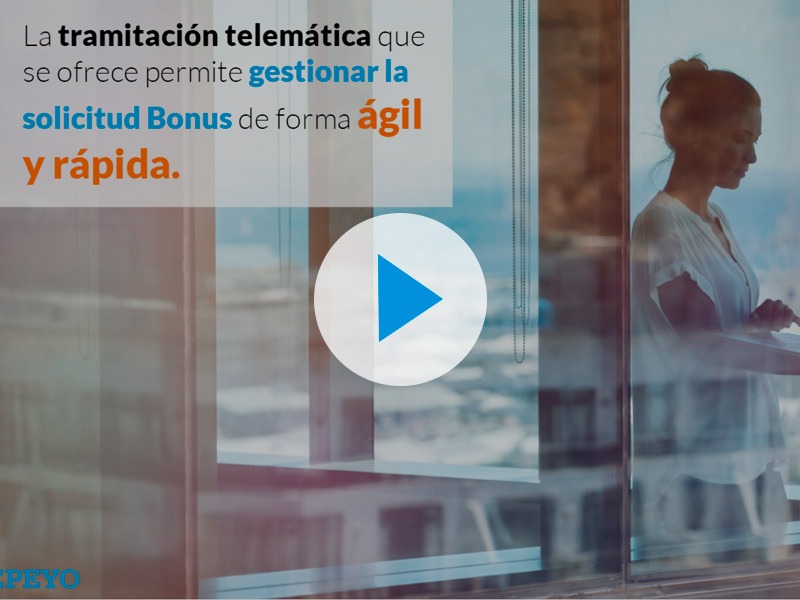 In-person presentation
In addition, as every year, you can submit your application in our Centers. To do this you must fill in the online application form With the inconvenience that you will not be able to download the quotation and claims data from your company.
In addition, you can transfer your doubts through the section consultations of the prevention Portal, contact our care centers or through our chat of attention to the user.
Bespoke consultancy
We advise you on all the necessary arrangements for the bonus incentive application.
We can help you
We answer your questions with a selection of the most frequently asked question about the bonus.